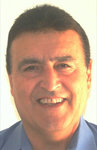 Chris Ferrer
Advanced Imaging Solutions Inc/The Microfilm Depot
Document And Microfilm Scanning Services
We Guarantee Quality Service At The best Possible Prices.
Call For A Quote 954-806-7842
Special Microfiche Conversion Pricing Call Us
Scanning Services
Document Scanning
Paper Scanning
Periodicals Scanning
Photo Scanning
Image Scanning
Drawing Scanning
News Paper Scanning
Microfiche Scanning
Film Scanning
Medical Record Scanning
Aperture Card Scanning
Microfilm Scanning
Negative Scanning
HR Document Scanning
16mm Film Scanning
Large Image Scanning
Mass Document Scanning
Personal Document Scanning
Government Document Scanning
Medium Format Film Scanning
Document Imaging Scanning
Indexing Services
Book Indexing
OCR Processing Full Text Optical Character Recognition (OCR)
Image Scanning
Document Scanning
Drawing Scanning
Film Scanning
Document Imaging
File Naming And Coding
File Library Indexing
Electronic File Conversion
Cost Effective File Search
Retrieval Solutions
Document Management
Application Integration
High quality service
Government documents
Financial Records
Accounting records
Medical Records
Insurance Records
HR files
Library records
Data efficiency
Prevents loss of records
Enhances data portability
Minimize record storage space
Scan Microfiche And Microfilm Keep Documents Intact
By Chris Ferrer
According to the United States Environmental Protection Agency, the average office worker uses 10, 000 sheets of copy paper each year. Many businesses and organizations would have difficulty storing this much paper so it would probably be in their best interest to scan microfiche and microfilm. This process can help to preserve important or fragile documents and save time, money, and space.
Paper can degrade over time because of water damage, humidity, and acids in the atmosphere. Valuable documents are sometimes lost or compromised due to exposure to any of these elements. Storing newspapers, magazines, and books on film used to be the best way for libraries and governments to preserve information. However, with the advent of computers and digital technology, there are more efficient methods to archive records.
Computer hard drives, CDs and DVDs can store much more data when documents or film is scanned and changed into digital images. This can help free up storage space. Additionally, once images are indexed appropriately, documents can be found in a few seconds rather than a few hours. Employees can now spend time more effectively doing their job rather than trying to locate missing documents.
Digital imaging requires no special equipment to view the documents once they are scanned and indexed. They can be viewed on computers, sent via email, or even telephones. Businesses can outsource the data imaging process or have it completed onsite if they want to ensure that sensitive records are not compromised.
One of the beauties of digital imaging is that different types and sizes of documents can be digitized. Besides letters, manuals, invoices, and receipts, photographs and technical drawings like blue prints can be converted from one type of media to another. In cases where original files are worn or damaged professional imaging companies may be able to restore the quality of the content while enhancing the image.
Individuals or smaller companies who may be wondering how secure their property is can rest easy because reputable imaging companies know how to keep information from being stolen, lost, or damaged. In the event of a hurricane, earthquake, or other natural disaster, it might be a good idea to store data offsite.
Many people believed that with the advent of computers it would no longer be necessary to use paper for printing. However, that is not the case and libraries and historical archives need to convert paper to film. When storing boxes of film is no longer feasible it becomes necessary to scan microfiche and microfilm. This enhances the quality of the images, makes them easier to retrieve and search through, and preserves them for years to come.
Document Management, Document Scanning FL, Document Scanning Florida, Document Scanning, Document Imaging, Scanning Service, Imaging Service, Document, Imaging, Scanning, Service, files, scans, scanner, Paper, company, secure, office,
Service, Document Scanning Service, Document Scanning, Scanning Service, conversion Service, Imaging Service, Document Imaging Service, Document Imaging Company, Paper Scanning company, Paper, Scanning Service, Office Document Imaging, Digital Imaging , Image Scanning, File Scanning, Scanning Documents
Miami-Dade: Aventura, Bal Harbour, Bay Harbor Islands, Biscayne Park, Coconut Grove, Coral Gables, Cutler Bay, Doral, El Portal, Florida City, Golden Beach, Goulds, Hialeah, Hialeah Gardens, Homestead, Indian Village, Islandia, Kendall, Key Biscayne, Leisure City, Medley, Miami, Miami Beach, Miami Gardens, Miami Lakes, Miami Shores Village, Miami Springs, North Bay Village, North Miami, North Miami Beach, Opa-Locka, Palmetto Bay, Pinecrest, Pinewood, Princeton, Richmond Heights, South Miami, Sunny Isles Beach, Surfside, Sweetwater, Virginia Gardens, West Miami, Westchester, Westwood Lake
Broward: Coconut Creek, Cooper City, Coral Springs, Dania Beach, Davie, Deerfield Beach, Fort Lauderdale, Hallandale Beach, Hillsboro Beach, Hollywood, Lauderdale Lakes, Lauderdale-By-The-Sea, Lauderhill, Lazy Lake, Lighthouse Point, Margate, Miramar, North Lauderdale, Oakland Park, Parkland, Pembroke Park, Pembroke Pines, Plantation, Pompano Beach, Port Everglades, Sea Ranch Lakes, Southwest Ranches, Sunrise, Tamarac, West Park, Weston, Wilton Manors
Palm Beach: Atlantis, Belle Glade, Boca Raton, Boynton Beach, Briny Breezes, Canal Point, Cloud Lake, Delray Beach, Glen Ridge, Golf, Greenacres, Gulf Stream, Haverhill, Highland Beach, Hypoluxo, Juno Beach, Jupiter, Jupiter Inlet Colony, Lake Clarke Shores, Lake Park, Lake Worth, Lantana, Loxahatchee, Manalapan, Mangonia Park, North Palm Beach, Ocean Ridge, Pahokee, Palm Beach, Palm Beach Gardens, Palm Beach Shores, Palm Springs, Riviera Beach, Royal Palm Beach, Sandcut, South Bay, South Palm Beach, Tequesta, Wellington, West Palm Beach
Monroe: Big Pine, Islamorada, Key Colony Beach, Key Largo, Key West, Layton, Marathon, Sugarloaf Key, Tavernier